The Editors: The Catholic Church should not be shocked by the McCarrick case—it should be ashamed.
America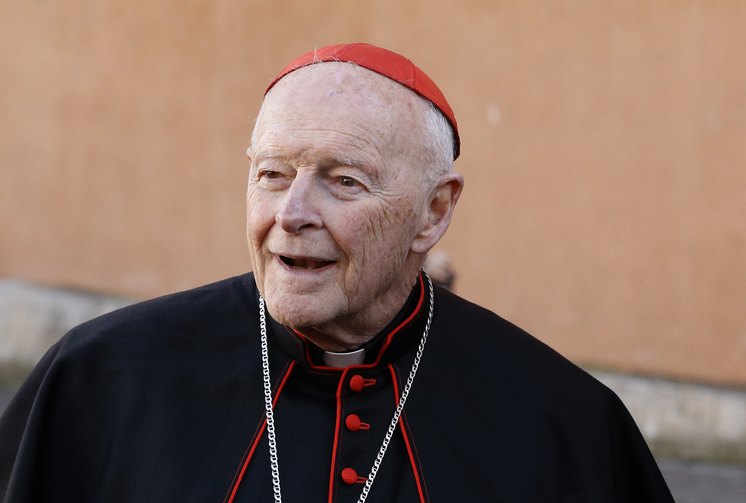 Cardinal Theodore E. McCarrick, retired archbishop of Washington, is pictured during a reception for new cardinals at the Vatican Feb. 22, 2014. Cardinal McCarrick said he will no longer exercise any public ministry "in obedience" to the Vatican after an allegation he abused a teenager 47 years ago was found credible. (CNS photo/Paul Haring)
The Catholic Church cannot pretend to be shocked about the pattern of sexual abuse of adult seminarians by Cardinal Theodore McCarrick,
recently detailed in a comprehensive story
in The New York Times. As The Times made clear in its reporting, many church leaders had received multiple notices of the cardinal's behavior. Local dioceses had been told, the papal nuncio in Washington, D.C., had been told and, eventually, even Pope Benedict XVI had been told.
But none of these reports interrupted Cardinal McCarrick's rise through the ranks nor his appointment as cardinal nor his eventual retirement in 2006 as a respected leader of the U.S. church. Nor did these reports lead to his removal last month from public ministry, which finally resulted from a credible allegation of abuse of a minor almost 50 years ago, recently revealed and acted on by the Archdiocese of New York.
Read more....